Talent: Hired vs Developed

The question of whether you want to hire or develop talent is one that all business owners must face. While hiring talent can be faster and easier, it doesn't always lead to the best fit for your company. Developing your own talent takes more time and resources but can result in a better long-term investment....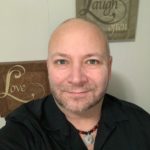 I'm incredibly excited to be kicking off this podcast with a bang. Starting this podcast has been the culmination of many years of learning, mastering my craft and finally having the balls to step up and get it out there. I have a deep passion to share all that I have learned and am juiced to start that right here!
Subscribe to receive info on our latest news and episodes