Customer Service Hacks

Double your customer satisfaction (and create an avalanche of sales!) with these easy-to-implement customer service hacks. With a little effort from you and your team, customers will be raving about every bit of the experience they have with you!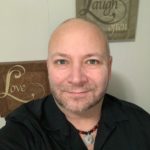 I'm incredibly excited to be kicking off this podcast with a bang. Starting this podcast has been the culmination of many years of learning, mastering my craft and finally having the balls to step up and get it out there. I have a deep passion to share all that I have learned and am juiced to start that right here!
Subscribe to receive info on our latest news and episodes