Microcast: Your Word

In this microcast of The Jamie J Podcast it's all about exactly what your word means. As a small business owner, the impact of words can make or break relationships. Having a positive perspective and using effective communication is essential to success. Want a great team and incredible customers? Do what you say you're going...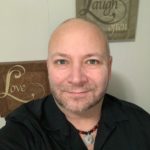 I'm incredibly excited to be kicking off this podcast with a bang. Starting this podcast has been the culmination of many years of learning, mastering my craft and finally having the balls to step up and get it out there. I have a deep passion to share all that I have learned and am juiced to start that right here!
Subscribe to receive info on our latest news and episodes